Home
Camp Officers
Schedule
Camp Events
Camp
SCV Organization
Reenactments

1999 Award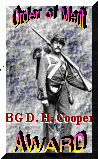 View Guest Book
Sign Guest Book

Best Viewed



800X600

Reenactments
and
Living History

If you would like for our camp provide a Living History or Reenactment for your school or special event, please e-mail me for details.

Battle of Perryville, Indian Territory
McAlester, OK
"An Almost forgotten battle will be retold"

The actual battle started on August 26, 1863, and continued the following morning. A rearguard action was undertaken by the retreating Confederate Indian troops. Confederate Generals Cooper and Steele detailed approximately 1,000 Confederate Indian troops and cavalry to hold the advancing Federals. Woefully short of arms and ammunition (most accounts say that only half of the Confederate forces had arms and of those, only half had ammunition). The holding Confederates were to disrupt the advance of 4,500 fully supplied Federals under General Blunt. The results were predictable, but Federal forces did not raid into Texas as a result of the battle of Perryville.

Perryville has an interesting history as it served as the nexus of the Texas Road and California Road. It served for several years as the Choctaw Capital for the Choctaw Indians until several months prior to the Civil War. Following the formation of the Choctaw Nation, it served as a county seat. Following the battle of Perryville, Union General Blunt ordered its burning in retaliation for the Lawrence, Kansas raid by William Quantrill.

Side Note: My wife's great-great grandfather Capt. Joseph Moore who was with the 1st Choctaw Rifles fought at the Battle of Perryville, Indian Territory.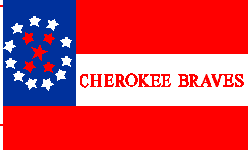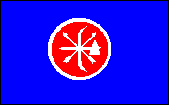 3rd Battle of Perryville, Indian Territory
McAlester, OK

3rd Annual Battle of Perryville was a great success with close to 150 re-enactors for Oklahoma, Texas and Arkansas that attend this event. Be sure to visit our Perryville web site at, Perryville Indian Territory


[ Home ] [ Camp Officers ] [ Reenactments ] [ Up Coming Events ] [ About Our Camp ] [ SCV Headquarters ]