Home
Camp Officers
Schedule
Camp Events
Camp
SCV Organization
Reenactments

1999 Award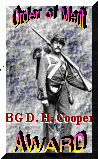 View Guest Book
Sign Guest Book

Best Viewed



800X600

This page you will find Reenactments, Events, and Achievements and Awards that Camp 819 has accomplished in the past 2 years. This page will always be under construction.
Reenactments
and
Living History

If you would like for our camp provide a Living History or Reenactment for your school or special event, please e-mail me for details.
April 2002
Atoka Confederate Museum
Camp members participated in Red White and Blue History Day at Atoka, OK.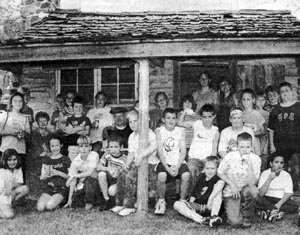 3rd Battle of Perryville, Indian Territory
McAlester, OK
August 2002

2nd annual Battle of Perryville was a great success with close to 150 re-enactors for Oklahoma, Texas and Arkansas that attend this event. Be sure to visit our Perryville web site at, Perryville Indian Territory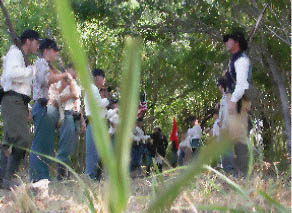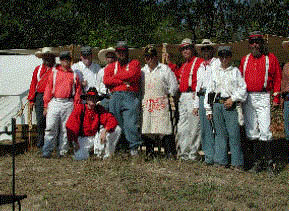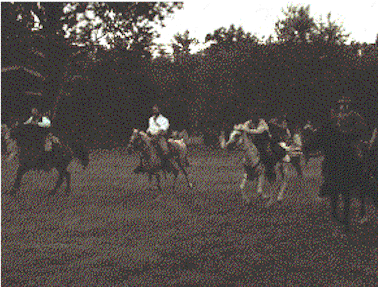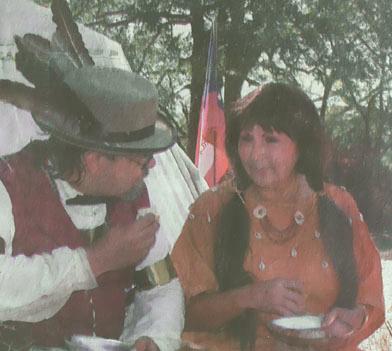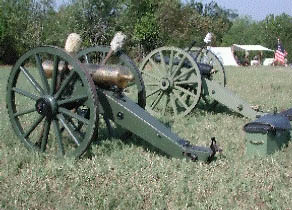 ---
Friday 11/07/2003, 10:00 am - 3:00 pm
Event: Battle of Perryville Living History and School Day - More information please check our web site at: Perryville Indian Territory.
Location: McAlester, Oklahoma

---
D. H. Cooper Camp has won the Oklahoma Division Jordan B. Reeve's Award 5 years
straight for Outstanding camp projects.



Our camp has started it's 4th year in promoting the Battle of Perryville. Last year our
camp hosted our 3rd event with over 150 re-enactors participating in the event.



Camp members installed a new flag pole and dedicated a plaque at the Confederate
Museum. Brigadier General Cooper's regimental flag now flies honoring the Five
Civilized Tribes that fought in Indian Territory during the War for Southern
Independence.